Now that all the logs have been written, it's time to do a recap on the road trip from this past weekend. All in all, I'd say it was a successful trip, one that had a couple of surprises, and some interesting
caches mixed in with the standard fare that one normally finds when out caching.

I got off to an early start on Saturday morning, but it didn't really help me much because of a major accident on I-5 right at Gorman at the start of my PQ. That caused a major slowdown as the freeway was shut down to one lane going in my direction. I'd intended on bypassing those caches near there in the hopes of getting up to the Central Valley as quickly as I could, but the delay just ate into my time, and plans started being altered as I drove.

Once I got off of I-5 south of Coalinga, I worked my way up there getting a couple of caches along the way. The area is pretty rural and thus pretty bereft of a lot of caches, but I got a few on the way. I was hoping to be in Coalinga around ten in the morning, but didn't get there until noon. After a quick stop for lunch, I had a major decision to make: make the run into San Benito County, or skip it so I could get up and see my daughter in Stockton. San Benito beckoned and I started that way, only to turn around when I found myself behind a truck on a road where there wasn't going to be any turnouts or passing lanes. So I came back, cut over to the Interstate and headed north to Stockton.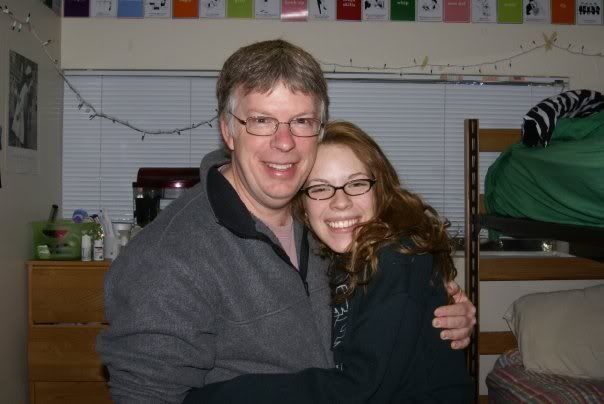 I ended up getting 9 caches that day, because the cut off didn't have any caches on it and I really wanted to see my daughter. The rest of the day was spent enjoying the company of college students.

Sunday, was another type of day. I got some caching done in the morning, then went over to the university to bid farewell to my daughter, then headed north to Sacramento. The goals for the trip were as follows:

Find caches in 6 new counties – I got five counties, missing San Benito.
Have fun – that was a definite.
Get at least one cache for each year I'd been alive. After getting only 9 on the first day, that one seemed a little harder to achieve since I had miles to go and caches to find to get to fifty.

Soon after getting to Sacramento, I turned east toward Gold Country and the foothills of the Sierra Nevada. As I left the Sacramento area, the first new county I encountered was Amador County, the
only county in the entire state of California that I'd never traveled in before so I now have been in every county in California. I cached all the way down Highway 49 to Mariposa where I spent the night. Mariposa is one of the gateway communities leading into Yosemite National Park. The area is filled with historical markers recounting the Gold Rush era of California, plus spectacular scenery mixed in for good measure. The most memorable cache I found on that day would be the Altaville School House cache, not for the cache, but for the experience.

When I found the cache, it was buried under a rock and some leaves, so I removed the rock and brushed away the leaves. At that point I thought that the cache must be loaded with swag because the cacher before me had left one of the toys on top of the cache. So I picked up the cache with one hand and removed the rubber snake with the other hand. It was at that point that I realized that I had a freakin' live snake in my hand, which I quickly dropped. As I watched it slowly slither away, I'm not sure what I was thinking but it probably had the "S" word involved in it attached to the word Holy. Anyway, Sunday's total of 26 caches found, gave me reason to believe that I could make my third goal of 50 caches.

Monday morning broke bright and cold at 36 degrees. I drove back down out of the foothills toward Merced, once again caching along the way and then headed home through the Central Valley. I got one new county (Mariposa) on Monday, added to Sacramento, Amador, Calaveras and Tuolomne Counties on Sunday for 5 new counties added to my county map. I'm now two short of the halfway mark.
The two maps show the before and after for the counties. Alpine County is no longer an island out there and there's only that one hole of San Benito County which will be fixed on a later trip. For a more detailed look of my cache finds, you can click on this link.

As I made my way down toward home, I'd stop every half an hour or so to get a cache near the freeway. I was also on the lookout for special caches, mainly puzzles or intriguing virtuals that I wanted to do. At the end of the day, I took stock and found that I had found 16 caches on Monday, bringing the grand total found to 51, one for each year, plus one extra for good luck.

I found 35 traditional caches. 9 virtual caches and 7 mystery caches, five of which were TRAKD's county line
series of caches. The series is an interesting way to learn a little bit about the history of each county in California. They're all on the borders of counties. I had solved six of them, but couldn't get to one, because of the direction I was headed at the time along with the amount of traffic on the road. Perhaps, some other trip, I'll get that one. It was a fun trip, one that I know I will do again with new twists. My only question really is now; when can I go again?

Pictures were taken at or near the following geocaches:

Plane View #2 - by tmkbk & olymbicwannabe
Argonaut and Kennedy Mines - by whitetail39&travler13