As previously noted below, I'm heading out on the road this weekend. I plan on leaving Saturday morning which will get me up to Stockton in plenty of time to hear my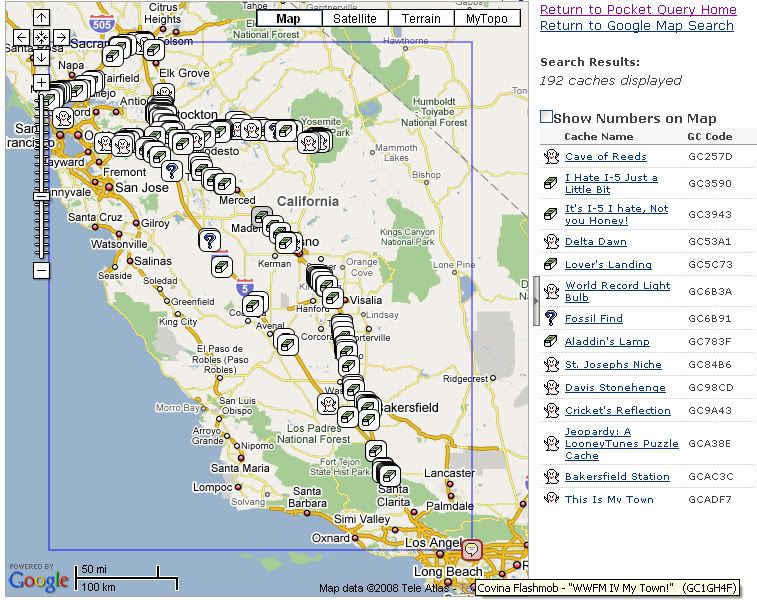 daughter play in her college orchestra Saturday night at 7:30. I don't plan to set an alarm, but I'll probably get an early start. At one time, I thought about hitting the Flash Mob Event that's happening in Covina at 10:00 in the morning, but I'm pretty sure that I'm going to miss it this time. The Tadpole and I went to a Flash Mob Event last year out in the Coachella Valley and then went caching in and around Joshua Tree National Park. It was a fun day, but we didn't have any kind of agenda except to make sure we were at the Flash Mob Event at 9:00 in the morning. This year's Flash Mob in Covina isn't starting until 10:00 in the morning, so that could cramp my caching later on since we don't have a lot of daylight to work with this time of the year plus I need to be in Stockton around earlier than 7 so as to not miss the concert. Unless I get a really late start out on Saturday, I'll probably bypass the Flash Mob this year.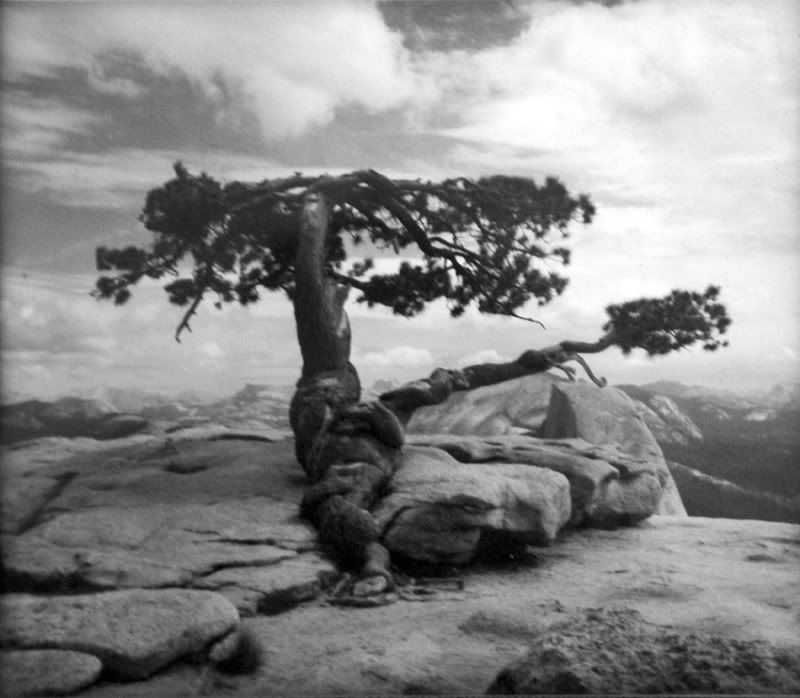 As you can see by the screenshot I took of my bookmarked PQ, I'm taking a roundabout way when leaving Stockton. Getting there will be pretty straightforward, heading out the 210 from my place, then connecting up with the 5 and then taking the 99 to Stockton. The 99 is a little bit longer, but it's a lot more scenic and has many more caching opportunities along it as well. Almost all the caches along this route are listed as small or larger. I'm going to go through the list and make sure I know exactly where the really large ones are so I don't miss those. I have a lot of travel bugs and geocoins to deposit and I want to make sure they all get distributed this weekend.

Sunday will be devoted to a day trip to Yosemite National Park. There are quite a few virtuals there and we'll get many of them on this trip. We're hoping the snow level is still high enough that the road to Glacier Point
hasn't been closed yet. As of last Friday it was still open, but that could change on a daily basis. There's a hike there up to the top of Sentinel Dome that we'd like to take, not to mention the view from Glacier Point should be spectacular this time of year with all the snow in the high country. The Yosemite Sentinel Dome Virtual Cache plus this benchmark are obviously at the top of Sentinel Dome. There used to be a gnarled Jeffrey Pine tree growing at the top of Sentinel Dome, but it died during the drought years of the late 70s. A couple of years ago, the dead tree finally came tumbling down. On my wall in my bedroom, I have a black and white picture of this tree that I took in 1975 when it was still alive. I went back with my three children in 2000 to pay a visit to it and it was a very sad reunion, since only the trunk and a few branches were all that was left of the tree. Now those remnants aren't there anymore, so the view should be a little different this time if we get up there.

The benchmark is also interesting because the tree is one of the main reference points for the benchmark. The benchmark also refers to a road that leads you to the base of the dome. That road hasn't been there in decades. Every time I've been to the Sentinel Dome, I've had to hike about a mile and a half to get to the dome's summit. There are still areas on that hike where you can encounter the old road, but I have to assume the road was taken out for environmental reasons, probably to reduce the strain on the Jeffrey Pine living up there as well as the other plants living around the base of the dome. Either way, I'll be taking some good notes for this particular benchmark so I can post a log with the National Geodetic Society.

On Monday, I plan on making my way north to Sacramento, getting a dashpoint southeast of the city. Since I'm going to be up there,
I figured that I might be able to get some caching done in some counties that I've never cached in before, like Yolo, Solano, Napa, Sonoma, Marin and Alamede Counties. The route I plan to take is the circular route around the top of San Pablo Bay northeast of San Francisco. Some of the caches there are ones that I'd planned to find this summer but wasn't able to so that will be kind of nice. Once I get back to the 5, I'll probably take it quickly home since I figure that detour around the bay might take up most of my morning.

Over the past couple of years, I've been taking more of these kinds of road trips, mainly because the kids are getting older and they've wanted to start looking at colleges, but also it's been a great excuse to visit my daughter now that she's away at school. Next year, my son starts his road to college, so I'll probably get to go on more of these kinds of trips. Visiting my children is always topmost on my mind on these trips, but they're also a great excuse to get some caching in as well.